Redesign of the O'Pino hub, Pontevedra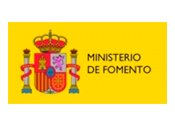 "Improves mobility, increases the capacity of the highways and improves their accessibility and exchanges of traffic flow"
The new junction increases the capacity of this hub of communications, which is the access to Pontevedra with the heaviest traffic with an average of 50,000 vehicles per day. Its redesign will contribute to an improvement in transit in the urban area of Pontevedra.
The redesign of the O Pino hub by Azierta will be a significant improvement in traffic flow in what is considered one of the most serious "black spots" for traffic in the Province of Pontevedra.
The need for a redesign of the current hub at O Pino is dictated by its heavy traffic and the complexity of its design, as there are routes which need optimization.
Technical characteristics