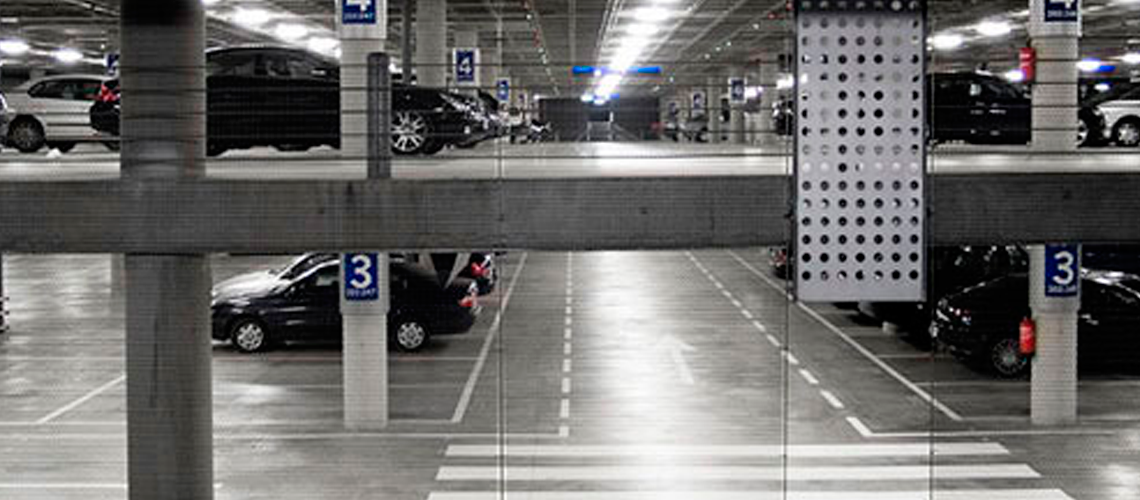 Reconstruction of Barajas Airport T4 Parking Garage
"AN INVESTMENT OF €24.5 M FOR THE RECONSTRUCTION OF THE T4 PARKING GARAGE"
After the terrorist attack, the T4 parking garage of the Barajas Airport was rebuilt in record time so that it could be used normally again.
The works, which were executed by Dragados, and the control of the quality of materials, which was the responsibility of Azierta, resulted in the reconstruction of 50,000 square meters in 8 months.
In the works 1.5 million tons of steel, 30,000 tons of concrete, 3,000 square meters of aluminum and bamboo were used at the platforms of the T4, to mention only some of the materials used.
Technical characteristics
The Barajas' T4 parking garage consists of 6 modules: 5 stories are used for parking – levels 0 to 4 and an ecological roof.
Module size is 112 x 80 m, joint free.
Vehicle access will be through elliptical, concrete ramps. Between these ramps and the parking garage there are expansion joints using connectors that allow the support of the landings of the ramps on a tie beam at the edge of the parking garage.________________________________________
---
News, links:
Article form Interes (Spanish)