Project for a Supply Network of Reclaimed Water to O'Donnell Reservoir. Madrid (Spain)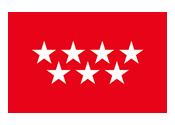 "An ambitious project to use reclaimed water to water the O'Donnell and Sancho Dávila Parks"
An ambitious project that will provide the capital with a great ring of 108 km of underground pipes whose objective is to use reclaimed water to water parks and street cleaning.
The Department of the Environment and City Services will be building at Sáinz de Baranda Street, next to the M-30, a reservoir holding 7.500 cubic meters of water and a watering platform for reclaimed water so as to be able to clean the streets of the Salamanca District and water the parks of the Green Wedge at O'Donnell and Sancho Dávila Park with reclaimed water.
Azierta wrote the construction project for these two important hydraulic infrastructures which have a budget of over € 2 million.
With the construction of the reservoir, divided in two twin compartments, two important Green spaces (Cuña Verde of O`Donnell and Sancho Dávila) will be watered while supply is ensured to Fuente del Berro and Rome parks in Madrid.
Technical characteristics
This network will provided a flexible, efficient and safe supply as well as a saving of 21.6 hm³/per year of water, enough water to water 3,300 hectares of green spaces and clean 3,900 hectares of streets.
The loading platforms are fully buried or half-buried tanks where water resources are stored from the different networks of reclaimed water from treatment plants. The stored water is then transferred by pumps to a number of hydrant or collection points on the sidewalks or on green areas near the tanks.
---
News, links:
Article of interest: "Red de Suministro de Agua Regenerada en Madrid"