Management system for bridge structural monitoring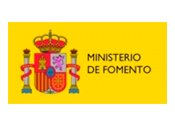 "An innovative approach in the structural monitoring of bridges"
The extension of the service life of bridges is an inescapable task in order to obtain a maximum return of the investment made without compromising the required safety of this essential element for transportation.
Azierta, in collaboration with the University of A Coruña, through the Civil Engineering Foundation of Galicia and the Chair of the Department of Construction Technology, has worked in creating a historical follow-up management system for the structural safety of bridges based on the principle that users have every documentation formats associated to these structures that are necessary for compliance with their duties.
The scope of the contract consisted in the design of a Management System in order to monitor the structural capacity of the structures through the analysis of time-related variation of the real rigidity of each bridge.
Technical characteristics
As structural safety is the aim of the project, a model of finite elements of the bridge under study was made from the data collected in the corresponding projects and documents.
For each bridge dynamic tests were conducted that made it possible to establish the current values of structural rigidity, which might differ from those at the time of the opening of the bridge.
These data were used to update the existing data on the finite element model and the corresponding updated values were obtained.
These values were used in the corresponding structural data that determined the degree of compliance of the structure with the service loads as required by the Spanish legislation currently in force.
Software was developed, with which users will manage the existing documents, for the processing of graphic data, the data resulting from dynamic tests and data resulting from structural tests.

Warning: count(): Parameter must be an array or an object that implements Countable in /homepages/38/d415702019/htdocs/web/wp-content/themes/azierta/single-proyectos.php on line 85