Highway N-541 between Ourense and Pontevedra. Cerdedo bypass.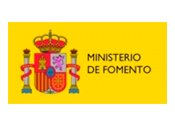 "Improves the capacity of the highway, the level of service and road safety"
Highway N-541 (Ourense-Pontevedra) crosses the town of Cerdedo. It is its main axis of communication and Azierta will be in charge of the Construction Project.
The Ministry of Public Works has informed that this project will remove long-haul traffic from the highway crossing Cerdedo, thus reducing the number of heavy vehicles going through the town.
Technical characteristics
The approximate length of the road is 5.8 km.
2 junctions at two levels, intersecting highway N-541 and crossing over them.
The characteristics of the new road are:

Design speed: 50 miles per hour.
Cross section is of variable size. It goes from a 7 meter road with two 1.5 m verges to one that allows for an additional slow vehicle lane so that the resulting road will be 10.50 m wide with two 1.50 m verges.
The remaining specification are in accordance with those laid down on Road Standard 3.1-I.C.
1 viaduct 590 m long spanning the Lérez river.
---
News, Links:
Article from "La Voz de Galicia" (Spanish)