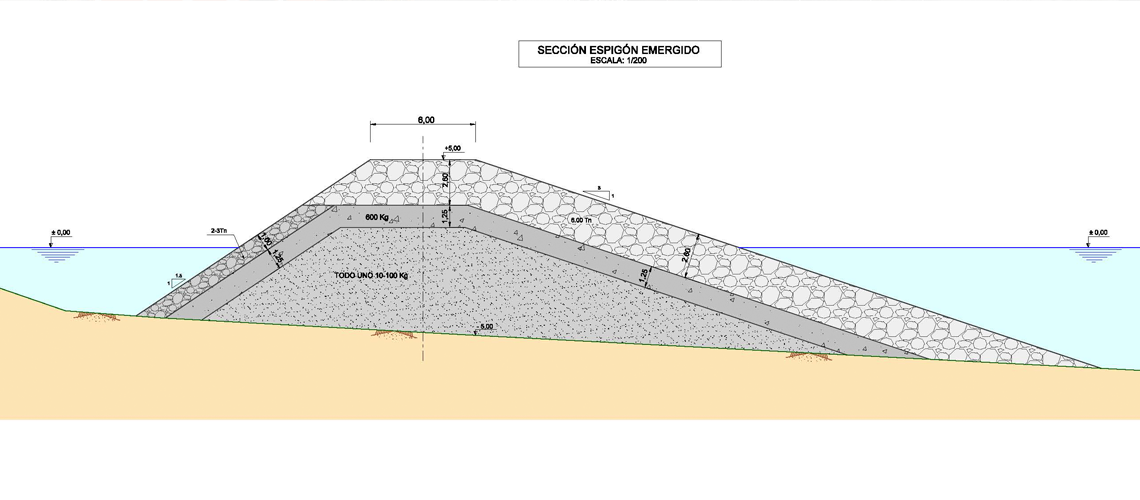 Beach of cala Estellencs, Majorca. Balearic Islands (Spain)
"Engineering and the Environment for a sustainable development"
The area under study is at the NW of the Island of Majorca, in the municipality of Estellencs.
The project designed by Azierta seeks to restore and preserve Playa de Cala de Estellencs by building a breakwater, a small submerged barrier and the adding of sand. The aim of the works is to protect and repair the coastline within the framework of sustainability and preservation of the maritime terrestrial public domain.
A characterization of the environment has been done using topographic, bathymetric and cartographic studies of the existing natural communities, a geological study of the embankment and of the marine climate, a study of coastal dynamics (winds and waves), the writing of an environmental impact study and the final writing of the construction project.
Technical characteristics
Restoration of the beach by adding sand within a sheltered enclosure. The solution in the project is the formation of a sheltered beach with a length of shore of some 105 m.
Protection of the beach by construction a breakwater and a submerged barrier that lead to the stabilization of the beach though the adding of sand.
---
News, links: