A8 Gulf of Viscay Freeway. Section Lorenzana - Vilamar. Lugo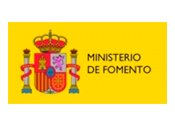 "These works are a qualitative leap for communications in Northern Spain"
Easing traffic congestion and prevent gridlocks in the accesses to the different municipalities are the main objectives behind the construction of the A8 freeway.
The section of the A-8 freeway Azierta for which has provided its technical services, construction control and supervision seeks to channel the important medium and long haul traffic flow in the north of Spain from Galicia to the Basque Country, thus opening a new, modern and efficient road of communication for both national and international traffic.
Technical characteristics
The section is 4,604 m long. As far as structures are concerned, it includes two viaducts of 620 m and 390 m respectively, as well as 3 overpasses, 1 underpass, and two frames that were executed on site as far as cross drainage is concerned.
The construction features of the different works can be summarized in the following activities:
VOLUME OF EXCAVATION: 1,440,633 m3
VOLUME OF EMBANKMENT: 413,082 m3
STABILIZED SOIL: 24,700 m3
CONCRETE GROUND: 19,908 m3
BITUMINOUS MIXTURE: 52,801 Tm
CAST-IN-SITU CONTINUOUS CANTILEVER BOX GIRDER FOR VIADUCTS: 2020 m
CAST-IN-SITU CONTINOUS U BEAM FOR OVERPASSES: 208 m
PASSIVE STEEL: 5,481,821 kg
ACTIVE STEEL: 609,949 kg CONCRETE: 55,851 m3
SERVICE ROADS: 5039 m
---
News, Links: