Mudéjar A-23 Freeway. Section: Calamocha-Romanos. Teruel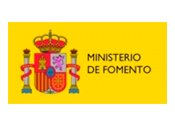 "At last all three Aragon capitals are connected. The freeway will also connect France and the East Coast through Aragon"
The Mudéjar freeway connects the East Coast with northern Spain through a high capacity infrastructure connecting with the passage to France though the Somport tunnel. These works have had the services of Azierta.
The Calamocha-Romanos freeway section that connects Zaragoza and Teruel runs North to South between the towns of the same name. It is 27.7 km long with four junctions and has represented an investment of € 98.68 million. An important part of this investment (€3.6 million) have gone to environmental measures either as prevention measures or correcting measures as part of the Environmental Impact Statement.
At the opening ceremony on the 02/21/2008, the State Secretary accompanied by the President of the Government of Aragon and the Regional Secretary of Presidency underscored that the opening of the Calamocha-Romanos marked a "historic moment".
Technical characteristics
Execution of 4 junctions
The South Calamocha Junction and the North Calamocha Junction give access to this town and to highway N-234 from freeway A-2
Ferreruela de Huerva junction, which connects the freeway with the towns of Burbáguena and Ferreruela de Huerva
El Lechón junction connects the freeway with the towns of El Lechón and Anento.
Execution of 6 viaducts
Characteristics of the freeway

Design speed 75 m/h
Maximum slope 3.25% (Paniza port).
The freeway section consists of two carriageways each 7 m wide with 1 m inner verges, 2.50 m outer verges, 1 meter berms and a central reservation of 12 m.