Metrosur (Madrid)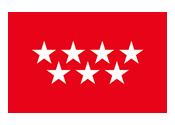 "Fast connection between all the towns in the south of the Spanish capital"
Metrosur is the construction of a metro that will connect the municipalities in the south of the Spanish capital. It will have 27 stations and 40.8 km of tracks.
The project is financed by the Autonomous Government of Madrid and, at the corresponding transportation hubs, it connects with RENFE's commuter trains, the extension of Line 10 of Madrid Metro and the surface transportation systems of Madrid and its metropolitan area.
Technical characteristics
The three sections make a total of 8,923 m, and include the construction of seven stations,
El Bercial
Leganés 1, 2, 3, 4, 5 & 6,
All of them at street level and with a single hall using perimeter walls 1 m thick. The length of the station facilities is 130 m and its width ranges between 27 and 36.4 m.
Electromechanical installations and equipment at the stations: the structures as required are built to house the electrical substations for traction at the stations as well as those required for other electrical equipment, the signaling and communication equipment required for the proper operation of the line.
Besides, emergency lighting systems with their corresponding connections and ground systems are also included.